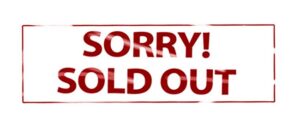 "ANTISUBMARINE WARRIOR In The PACIFIC" Six Subs Sunk in Twelve Days. By John A. Williamson. The USS England (DE-635) was a 1200-ton, American destroyer escort. Commissioned into the US Navy in December 1943, and quickly sent into the Pacific war against the Japanese during World War II. After convoying duty in the Atlantic, author John A. Williamson was assigned to the England––first as its executive officer, then later as the DE's commanding officer. Williamson remained with the tin can for 15 months. Here in his book, the author narrates his memoir with authority and authenticity. Describing naval tactics and weaponry Williamson provides information translated of the orders from the Japanese high command to their Submarine Squadron 7 in the Pacific. As a result, during a 12-day period in 1944, the England sank more enemy submarines than any other ship in U.S. naval history: of the six enemy targets attacked, all six (I-16, RO-106, RO-104, RO-116, RO-108 and RO-105) were confirmed destroyed. For this distinction, legendary in the annals of antisubmarine warfare, the USS England and her crew were honored with the Presidential Unit Citation. Williamson went on to command the DE in the bloody naval battle of Okinawa in 1945, where the vessel was attacked by Japanese kamikaze planes. New Hardback edition with dust jacket. 232 pages, 7 black and white photos, 2 maps and an index.
Sorry, sold out!
Book Reviews:
"I really enjoyed this book. I have always like the USS England and this book added a lot of details and made the story come alive. I wish it were longer and I would have liked to speak to the author. He sounds like quite a man." – Scott C. Parkinson
"This is a wonderful book. Having met John Williamson and some of the officers and crew of USS ENGLAND DE-635, I cannot say enough about these men, there heroes. John Williamson had said he was working on a book when I met him in 2002 and when he passed away I was curious as to what happened to the book. I was elated to see it in print and after reading happier still! It is well written, personal, and detailed as it discusses both John Williamson's path to the USS ENGLAND and USS ENGLAND in the Pacific at war where she sunk 6 submarines in just twelve days in 1944! This was not well publicized at the time but ENGLAND's effort was well known in the Navy, "There'll always be an ENGLAND in the United States Navy." CNO Admiral E. J. King 1944 "May there always be an ENGLAND. Well done and congratulations to all hands." Admiral Halsey. This is a must read book. It is also imperative that an ENGLAND return to the US Navy to honor these men and this legacy." – D. OBrian
"The USS England (named after a sailor killed at Pearl Harbor, not after the country) was a small destroyer escort ship (DE-635 306 feet long, 1200 tons). This book is the story of her wartime career from launching in San Francisco through her nine month career. Yes, nine months, launched December 10, 1944, she fought in the South Pacific until hit by a kamikaze at Okinawa. She struggled back to the Philadelphia Navy yard and was in the process of extensive rebuilding when the war ended and such a damaged ship was no longer needed by the Navy.
The crowning point of the England's career was the record it set for killing six enemy submarines in twelve days. This was enough to make the Navy use her name on a guided-missile cruiser (CG-22) to keep the history alive.
The author was exec and then commander of the England during her short life. He writes a tale of navy life during the war that is fascinating and interesting." – John Matlock
Other books of interest:
AntiSubmarine Warrior in the Pacific
Destroyer Escorts of World War Two