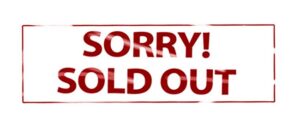 "The DEPTHS Of COURAGE" American Submariners at War with Japan, 1941-1945. By Flint Whitlock and Ron Smith. Foreword by Vice Admiral Albert Konetzni, USN (Ret.). In the dark days after the Japanese struck Pearl Harbor, the small, ill-equipped arm of the United States navy known as the Submarine Force would stand between the shattered American Pacific Fleet and the might of the Imperial Japanese navy. Unfortunately, the spirit and courage of the World War II Submarine Force is being slowly forgotten as the veteran of that small force pass silently into history. To preserve their heroic tales of the Pacific war beneath the sea, critically acclaimed author and military historian Flint Whitlock, in collaboration with decorated World War II submarine veteran and author of "Torpedoman," Ron Smith. The two set out on a journey of more than two years to interview submarine veterans and to record their accounts before the memories were lost forever. As told by Ron Smith, and fellow submarine veteran the late Clay Decker and many, many others who fought in the "silent service." With vivid action and haunting clarity, and fully illustrated with countless photos from world war II. This book will transport you back in time to experience the sights and smells of life onboard an American world war II submarine. New hardback edition with dust jacket. 428 pages, a whopping 77 black and white photos, 17 maps, 1 diagram and an index. Large Pacific maps inside front and back covers.
Just  $19.88
Sorry, sold out!
Book Reviews:
"A lively account of wartime U.S. Pacific submarines… a rousing good read." – William Tuohy – author of "The Braves Man"
"I just finished reading this book and I have to say, it's one of the best I have run across in a long while. This book now only talks about the experience of Ron Smith, it also does a good job illustrating the struggles America faced in War World II. It's starts in Pearl [Harbor] and ends with the official surrender of Japan and details the battles fought, along with all the important events that happened elsewhere in the war. The book also has many illustration, photos and maps that are placed in pages where they relate, not in the middle of the book, like most other books are done." – D. Raynor
"Brings the drama and heroism to the reader's doorstep." – John Wukovits – author of One Square Mile of Hell: The Battle of Tarawa
"Ron Smith was my grandfather. His stories in both this book and "Torpedoman" are as true as can be. From a kid until a full grown adult, I can remember him recounting his days in the submarine service. He was so proud of his service that his F-150 even had the submarine insignia on both sides. You will find no truer stories than "The Depths of Courage" or "Torpedoman." The tales he retold to us were brutally honest at times, but were always the truth. My grandpa was passionate about his country, his service, and his family. I believe this is expressed in both of his books. Unfortunately, he passed away last night (9/12/08), but his memories remain in the pages he's written and the stories he has told." – D. Smith
The Authors:
Flint Whitlock served as a officer in the Vietnam War. He has appeared on several national radio and television programs, including the History Channel and Fox's "War Stories with Oliver North." Whitlock is the author of "Given Up for Dead: America GIs in the Nazi Concentration Camp at Berga." Mr. Whitlock currently lives in Denver, Colorado.
Ron Smith enlisted in the U.S. Navy in 1942 at the age of seventeen, taking part in five war patrols aboard the USS Seal (SS-183). He was an active member of the "U.S. Submarine Veterans of World War II" and "U.S. Submarine Veterans Inc." Smith wrote the book, "Torpedoman." While living in Austin, Texas, Ron Smith passed away on September 12, 2008.
The Depths of Courage – New hardback book
The Depths of Courage – New softbound book
Other books of interest:
U.S. Submarine Attacks During World War II