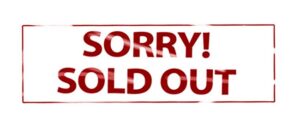 "TAKE HER DEEP" A Submarine Against Japan in World War II. By Admiral I.J. Galantin, USN (Ret.). Introduction by Edward L. Beach, USN (Ret.). Midway Island, August 12, 1943, Lieutenant Commander I.J. "Pete" Galantin assumes command of the fleet submarine USS Halibut (SS-232). The boat was already a veteran of the Pacific war, with five patrols against the enemy. Over the next fourteen months Galantin and his crew would play their part in the unrelenting attack on the Japanese Navy and Merchant Marine. During World War II Halibut sank 13 enemy ships including a 10,000-ton Japanese heavy cruiser. While on patrol in the Luzon Strait in November 1944, Halibut found big trouble. Detected and driven deep, the submarine endured one of the most ferocious dept charge attacks of the war! Halibut and her crew were subjected to an assault of appalling ferocity. Badly damaged, the crippled sub took evasive maneuvers in an effort to survived the terrible ordeal. Eventually the enemy gave up and moved away. When Halibut returned to port the boats' damage was so bad she never returned to action—Commander Galantin earned the Navy Cross. Here in "Take Her Deep" are the exciting war patrols of the Halibut as told by her daring skipper. Admiral Galantin later wrote "Submarine Admiral." This new Softbound edition has 262 pages, 23 black and white photos, 2 diagrams an official USS Halibut crew roster, but no index.
New Book  $17.95 – Sorry, sold out!
Book Reviews:
"Superb! An intimate look at the way a war was won." – Tom Clancy / author of "The Hunt For Red October."
"They feared the enemy together and put their faith in the only place they could, in their boat and their skipper. These brought them through against the toughest Anti-Submarine Warfare measures and the greatest damage reported by any submarine of our side. It was the nearest of near misses, and it remains the truest, and strongest, of all possible bonds." – Captain Edward L. Beach, USN (Ret.), author of "Run Silent, Run Deep."
"A superb portrait of life on a World War II fleet boat, the best that we are likely to get. One is struck, if not awed, by Galantin's personal courage, particularly in his unhesitating decision to attack Japanese men of war, including on several occasional, destroyers. One such attack resulted in a legendary depth charge attack which came within an ace of destroying his boat. His account of this action will live forever in the minds of his readers." – Clay Blair, author of "Silent Victory."
The Author:
Admiral Ignatius Joseph "Pete" Galantin was born in New York City in 1910 and grew up in Illinois. Following his high school graduation, Galantin entered the U.S. Navy Academy in 1929 and graduated from Annapolis in 1933. After brief duty as a junior officer on board the battleship USS New York (BB-34) Galantin looked to the submarine service at New London, CT. 1936 found him as a lieutenant and gunnery officer with the USS Argonaut (SS-166). In 1940 he reported as executive officer of the USS S-24 (SS-129). In August 1942 Galantin assumed command of the submarine USS R-11 (SS-88). The following summer he saw his first war duty with the USS Sculpin (SS-191). Galantin had five Pacific patrols as skipper of the fleet submarine USS Halibut (SS-232) and was awarded the Navy Cross, the Silver Star Medal and two Gold Stars. From 1966 until his retirement in 1970 Galantin was Chief of Naval Material, with the rank of full admiral. In retirement, he published two books concerning submarines: "Take Her Deep," a more or less autobiographical account of Galantin's wartime action as skipper of USS Halibut and "Submarine Admiral" which describes the evolutionary process of the submarine in the U.S. Navy. Admiral Galantin was a member of the New York Society of Military and Naval Officers of the World Wars. He was married in 1935 to Virginia E. Jaeckel of New York. They had three daughters, six grandchildren and eight great-grandchildren. Admiral "Pete" Galantin died on July 8, 2004 at the age of 93. He was buried at the United States Naval Academy Cemetery with full military honors.
Other books of interest: