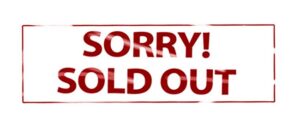 War Patrols of the USS Seahorse
By Dave Bouslog
Foreword by Captain Ralph E. Styles, USN (Ret.)
Afterword by Captain Edward L. Beach, USN (Ret.)
332 pages, 22 black and white photographs, 5 maps
ISBN # 0-9663235-4-8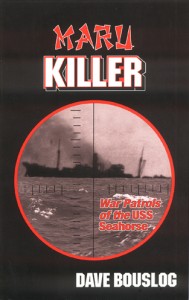 The USS Seahorse (SS-304) was one of the top ranked submarines of World War II. In the Pacific she completed eight impressive war patrols under four different skippers––two of them earned the coveted Navy Cross. Her most successful CO was Commander Slade D. Cutter of Chicago, Illinois. As captain of Seahorse, Cutter destroyed 19 enemy ships, placing him second in the overall score for submarine commanders of World War II. Only Commander "Dick" O'Kane would surpass him. At wars end in 1945, Seahorse ranked sixth in the number of ships destroyed and twelfth in tonnage sunk. Commissioned in 1943, Seahorse and her crew quickly established a name for themselves, sinking nine Japanese vessels totaling over 30,000 tons, on just her second war patrol.
During her seventh patrol Seahorse was subjected to one of the most ferocious depth charge attacks of World War II––miraculously, the submarine and her crew survived. In Maru Killer survivors recount the terrible ordeal for the very first time. To make Maru Killer a true and factual story of Seahorse's operational history, author Dave Bouslog made exclusive use of the sub's war patrol reports and conducted extensive interviews and correspondence with her surviving officers and enlisted men. Softbound book has been up-dated with new information not found in the original hardback. 332 pages, 22 black and white photographs, 5 maps and an index.
Sorry, Sold Out! Out of print

Book Reviews:

Five Stars for "Maru Killer" / "A Tribute To The USS Seahorse and Her Crew!"
"Dave Bouslog's fine book recognizes the Seahorse for the great boat she was, and renders honor to her greatest skipper, Slade Cutter." – Captain Edward L. Beach, USN (Ret.) Author of Run Silent, Run Deep.
"Dave Bouslog has produced a thrilling account of the war patrols of the USS Seahorse, without a doubt, one of the fightin'est American submarines of World War II." – Captain Ralph Styles, USN (Ret.)
"A truly fine work about the Seahorse. This book is primarily about the finest submarine skipper who fought in the Pacific during World War II, my uncle, Slade Cutter, and his matchless crew. It was filled with great suspense, tremendous insight and the unending humor employed by men who faced death daily in dealing with the horrors of war and particularly the horrors of submarine warfare. Every detail in this book is true, not a result of some writer's over-active imagination. It accurately reflects the courage and fortitude of my uncle's generation, what Tom Brokaw has accurately described as 'the Greatest Generation.' This is a must read for everyone who wants to understand the trials and terrors of the American submariner in World War II." – Nelson Cutter
"Dave Bouslog has made an excellent and moving presentation, not just of a boat's history, but of the very soul of a great fighting warship. Perhaps the contributions and frequent direct quotations of the various members of the crew (and not just the officers––the majority of the comments are from the enlisted crewmen) is what gives this book a touch of the camaraderie, the sense of community among the whole crew of this submarine. I enjoyed this book a great deal. It had the combination of technical and tactical information that I like, with a well-written enjoyable style and, above all, a great story to tell. Definitely a recommended book." – The SubCommittee Report
"The book "Maru Killer" is a wonderful, historic work and is also a great book for even the novice, who does not understand the technical aspects of a submarine. The submarine, the USS Seahorse and its primary captain, Slade D. Cutter are synonymous with the US WWII submarine victory. Dave Bouslog has done a fantastic job of telling their story. This book is also an excellent reference book too. It had a special place in my US submarine library!" – Dave Jones
"This was a book I could not put down once I started. My grandfather was on this sub and it enabled me to experience what he went through. After talking to many of the past crew of the Seahorse, I was impressed at how accurate it is. Great job Dave! I have gained a new respect for the submariners of WWII." – Michael J. Dudinyak
The Author:
Dave Bouslog was born in Dayton, Ohio in 1942. During the summers between his college years Dave worked as a photographer and reporter for WHIO, TV in Dayton. Dave joined the Montgomery County Sheriff's Department in 1965. He served in Dayton for 26 years and retired as a Lieutenant in June 1991. Bouslog has been studying submarine history for over 40 years and published his first book, "Maru Killer" in 1996. Dave and his wife Jolene currently live in Sarasota, Florida.
Other books of interest:
Find 'Em, Chase 'Em, Sink 'Em"
All Rights Reserved: This book is copyrighted by R.A. Cline Publishing, 
Yuma, Arizona. No part of this book may be reproduced (published) 
or transmitted on any form or by any means, electronic or mechanical, 
without written permission from the author or publisher, except for 
the inclusion of brief quotations in a book review.