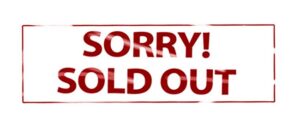 "SILENT RUNNING" My Years on a World War II Attack Submarine. By Vice Admiral James F. Calvert, USN (Ret.). Foreword by Captain Edward L. Beach, USN (Ret.) During World War II, author James Calvert served aboard two different American submarines; USS Jack (SS-259) and later the USS Haddo (SS-255). In this riveting personal account, an authentic American hero relives the perils and triumphs of eight patrols aboard one of America's most successful World War II submarines. From rigorous training and shakedown cruises off the coast of New England, to tense war patrols near major Japanese cities, the progress of newly commissioned USS Jack parallels Calvert's own growth from an ensign to charter member of one of the sharpest attack teams in the fleet. In June 1943, the Jack made its first patrol into Japanese waters, and Calvert began to build a reputation as a crack Torpedo Data Computer (TDC) operator. With Calvert at the TDC and famed skipper, Commander Tommy Dykers at the periscope, the Jack had five hits and four confirmed kills on its first patrol. In nine war patrols, Jack sank 15 Japanese ships and ranked ninth in tonnage sunk by the end of the war. One Japanese convoy commander whose ships crossed paths with Jack radioed Tokyo he was under attack by a "wolf pack." Telling his story with sensitivity and great affection for his shipmates, Calvert combines an intimate knowledge of the nitty-gritty technical details of submarine warfare with the fast-paced action and nail-biting tension of a Tom Clancy novel. The author relives long and terrifying hours spent hundreds of feet beneath the ocean's surface, punctuated by the relentless click-Bang of exploding enemy depth charges. Calvert recounts the perilous night-time cat-and-mouse games that Commander Dykers played with convoy escorts. "Silent Running" is more than a masterful collection of war stories. The greatest drama takes place within Jim Calvert himself, as his values, his training, and his courage are put to the test daily, both at sea and ashore. Calvert tells an accurate, detailed and suspenseful account of American submarine operations in the Pacific during World War II. He also recalls his experiences ashore between patrols, including an unconsummated romance with an Australian woman. The memoir climaxes with an unusual account of his unauthorized tour of Tokyo immediately after the Japanese surrendered. James Calvert received the Silver Star during his Navy duty during World War II. New Softbound (9 X 6 inches) edition. 282 pages, 16 black and white photos, 6 maps and an index.
New Book  $19.99 – Sorry, sold out!
Book Reviews:
"I am just one of many who experienced life on a submarine during World War II. "Silent Running" is a story sincerely told—and I commend Vice Admiral Calvert for sharing this dramatic personal account of that difficult and exciting time." – President George Bush
"Hardened old sub vet that I am, I still felt the need for two weeks R and R after reliving Jim's only too realistic war patrolling adventures." – Rear Admiral Chester W. Nimitz, Jr., USN (Ret.).
"I knew Jim Calvert throughout the war, and in this book he has told the submarine story in a way that catches the flavor and tang of the real thing. This is the way it really was." – Rear Admiral Frederick B. Warder, USN, (Ret.).
The Author:
Born in Ohio in 1920, James F. Calvert graduated from the U.S. Naval Academy in June of 1942 and went straight to submarine duty. A veteran of nine Pacific World War II submarine war patrols, Vice Admiral Calvert's submarine, USS Jack (SS-259) ranked ninth in total tonnage sunk during the war. Calvert was present at Tokyo Bay (Japan) in September 1945 for the surrender of the Japanese. One of the first two skippers chosen by Admiral Rickover for his nuclear submarine program, Calvert took the USS Skate (SSN-578) on two voyages under the Artic ice to the North Pole. His was the first ship in history to reach the Pole on the surface—by surfacing through the ice at the North Pole. Calvert was Superintendent of the Naval Academy for four years from 1968 to 1972. James Calvert wrote two books; "Silent Running" and "Surface At The Pole." After retiring from the Navy, Calvert worked as an assistant to the chairman of Texaco Oil. He also was a senior executive at Combustion Engineering in Stamford, Connecticut. Vice Admiral Calvert passed away, June 3, 2009, he was 88.
Other books of interest:
Find 'Em, Chase 'Em, Sink 'Em"