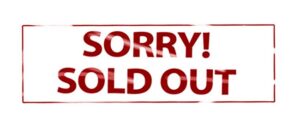 "FULL FATHOM FIVE" A Daughter's Search. By Mary Lee Coe Fowler.
Mary Lee Coe Fowler was a posthumous child, born after her father, a submarine skipper in the Pacific, was lost at sea in 1943. After Commander Coe died, her mother quickly remarried into a difficult and troubled relationship, and Mary Lee's biological father was never mentioned. It was not until her mother died and Mary Lee was a middle-aged adult that she set out to learn not only who her father was, but also what happened to him and his crew. As it turned out her father was Commander James W. "Red" Coe. The well known World War II submarine skipper had captained the S-39 (SS-144) and the USS Skipjack (SS-184) before taking over with the newly commissioned USS Cisco (SS-290) in early 1943. Fowler searched through old ships' logs, letters, and naval communiqués; visiting submarine museums, the Naval Academy (where her late father had graduated) and much more. Slowly Fowler was able to reconstruct the world in which she was born into. In late September 1943, USS Cisco was lost in Pacific action against the Japanese, and there were no survivors. Beautifully written, Fowler's memoir reveals what she eventually learned: the perils and hardships of the submarine service in World War II. New hardback edition, 274 pages, 22 black and white photos, 4 maps an appendix but no index.
New Book Just  $21.99
Sorry, sold out!
Book Reviews:
"I really enjoyed this book. It is written by someone who is not trained in the military yet does an amazing job documenting her father's career and life aboard a wartime submarine. Ms. Fowler also gives a unique perspective on how a loss of a submarine affects so many lives." – Thomas Shannon
"This is a wonderful book. It is a memoir of a woman who, at mid-life, began a search for the character of her father, a submarine commander who was lost at sea during World War II. It is a great read on several levels. The reader gets a glimpse into the lives of a young naval officer and his wife as they celebrate the beginning years of marriage while living in the Hawaii and Manila of the 1930's. Then, there is a well-researched account of life aboard a submarine from the every day trials of getting the job done in the steaming, stinking heat of the sub's interior to the cat and mouse game of survival as they attempted to disrupt Japanese shipping in the South Pacific. In addition she reveals the tragedy of a family ruined by the circumstances of war and the hope for healing of a woman who "gets to know" her dad even though he died before she was born. Mary Lee Coe Fowler is the kind of writer I like to read. She writes with a clear, evocative style that leaves the reader hoping that there are more books like this one on the way." – Wallace Blue
"Whether your reading interest lies primarily with memoir, history, or investigative journalism, Full Fathom Five: A Daughter's Search by Mary Lee Coe Fowler will satisfy. Fowler's research is masterful, her writing consistently clear and direct, as she navigates the reader through complex details about submarine operations. The author's personal journey toward understanding her father's choices and his sense of duty is deeply moving, never descending to the sentimental. When, following her interviews with some of her father's old friends and shipmates, Fowler suspects their memories of "Red" Coe may be somewhat glorified, she is scrupulous in balancing these reports with more objective sources. This book is an outstanding addition to the vast library of World War II literature, certainly because of the merits described above, but also because Fowler has provided the world with an intimate window on the men who served in the branch of service most ignored by other writers." – Nancy Jensen
Other books of interest:
Find 'Em, Chase 'Em, Sink 'Em"
U.S. Submarines In World War II